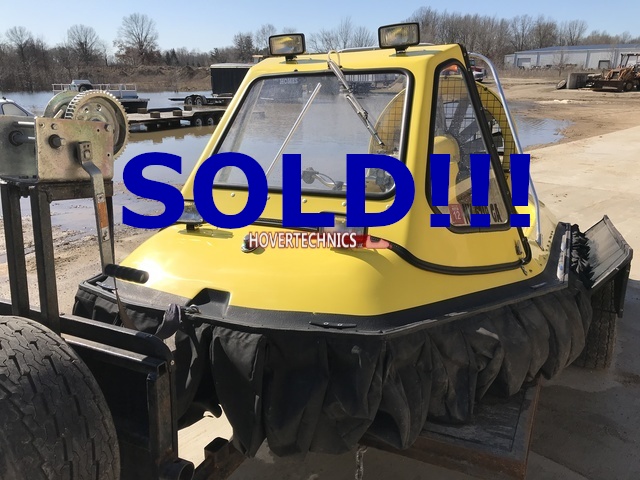 2007 MODEL HOVERSTAR LC
It is a 2007 Hoverstar LC with a Rotax 600, 100 HP liquid cooled engine. It has 25 hours on the craft and 3 hours on the engine. It is equipped with a winter windshield and a vinyl enclosure. Instrumentation includes Tachometer, Hour Meter, Coolant Temperature gauge, Exhaust Temperature gauge.
It also has 12 volt Accesory socket, Navigation lights, Strobe light, 4 Operating lights, Bilge pump, Windshield wiper and washer, Variable lift and thrust control, Dual 6 gallon fuel tanks, Battery master switch, and a 48" tunnel pad.
This hovercraft is offered for $18,000 and comes with a fly on fly off trailer.
Contact us
for more information.